If you're worried about the possible presence of hazardous asbestos in your home or commercial building in the greater Little Rock area, don't hesitate to get in touch with the asbestos testing professionals at Arkansas Power Dry. Since 1987, we've been the region's best choice for all sorts of building safety services, including asbestos inspection. We'll thoroughly examine your property to determine the presence of asbestos in the home or business, and then advise you on your options moving forward. We care about your safety and comfort in your living or working environment, and that means helping you avoid the serious health risks that can result from asbestos exposure.
Want to learn more about testing for asbestos? Call or e-mail Arkansas Power Dry today!
Asbestos in Your Home or Business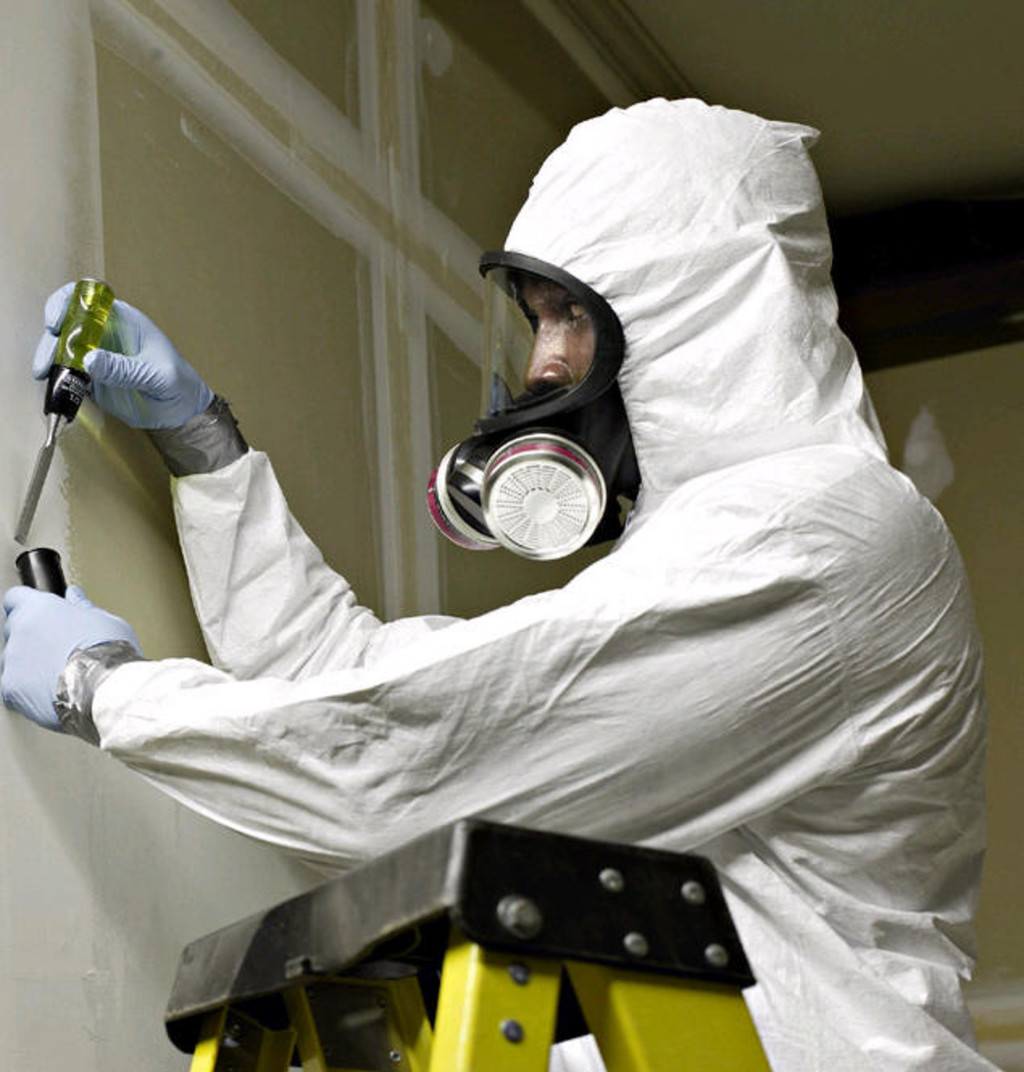 Asbestos was once a popular building material because of its heat- and chemical-resistant properties. However, in recent decades, it has fallen out of favor because exposure can lead to lung diseases and other health problems. If your building has asbestos shingles, insulation, or other components, you might be at risk for these potentially fatal health issues. If you're not sure, call Arkansas Power Dry to schedule an appointment with an asbestos inspector. Our asbestos survey will include testing:
Tile
Insulation
Ceiling panels
Shingles
And other at-risk surfaces
If we find that, for example, you have a popcorn ceiling with asbestos, we'll make remediation recommendations. You can trust our licensed and insured asbestos testing pros to get a comprehensive picture of your asbestos problem, and then to take the necessary steps to make it a thing of the past. Our experience, knowledge, and skill will all come into play to make the asbestos inspection process as pain- and hassle-free as possible. Plus, because we strive for quick turnarounds for all of our services, you can expect testing for asbestos to cause minimal disruption to your daily routine.
We're affiliated with the Better Business Bureau and the Little Rock Chamber of Commerce. Our top priorities are quality workmanship and punctual response times, and we're even available in emergency scenarios, 24/7. When it comes to customer satisfaction, you can count on the asbestos contractors at Arkansas Power Dry.
Free Estimates for Asbestos Testing Service
Have you been putting off scheduling an asbestos survey at your home or business because you're concerned about the cost? Arkansas Power Dry will be happy to give you a free estimate for our asbestos testing service. The presence of asbestos shingles or a popcorn ceiling with asbestos in your building shouldn't be ignored. Make the right call for your health and well-being by contacting us for your free cost estimate today!