Are you interested in making your home or workplace a healthier and safer environment? Do you need help cleaning up and moving forward after a flood or fire? Arkansas Power Dry is the company to call. We offer a wide array of services to local home- and business owners in the Little Rock region, including mold remediation, asbestos testing, water damage restoration, and much more. We put quality workmanship and timely turnarounds first on every job, striving to give you superior results while also working efficiently to minimize disruption to your routine. Our goal is to go the extra mile for each and every customer. Want to learn more about the various services we provide? Call or e-mail us today! We'll even give you a free cost estimate to help you plan ahead.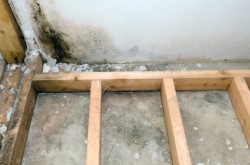 Arkansas Power Dry's roster of services includes:
Fire damage restoration
Water damage restoration
Mold inspection
Mold remediation
Asbestos testing
Asbestos removal
Biohazard cleanup
Radon testing and mitigation
Air quality testing
And more!
Whether you need a specialist to get rid of a hazardous substance such as asbestos, radon gas, or black mold or you need to get water out of your house, Arkansas Power Dry has you covered. One of the reasons we love our work is that every building and customer are different, making each day an interesting challenge. We'll rise to the occasion to address your specific needs and get the job done completely and correctly. Let us put our knowledge and skill to work for you with radon testing, water damage restoration, asbestos removal, or whatever else you need.
33 Years in Mold Inspection & More
Arkansas Power Dry was founded in 1987, and our team has 33 years of experience on the job. We'll put everything we've learned in those decades in our industry to work at your home or business. Extensive experience can make all the difference, whether you're dealing with fire damage or crime scene clean-up.
Licensed & Insured Abatement & Restoration Services
As a licensed and insured business, we have the qualifications to solve your problems without ever causing collateral damage to your property. When you need biohazard cleanup, radon mitigation, or water damage restoration, you can breathe easy putting your building in our capable hands. Plus, because we're affiliated with the Better Business Bureau and the Little Rock Chamber of Commerce, you can rest assured knowing that we're committed to our customers. We even offer a variety of warranties for our services.  
Emergency Water & Fire Damage Restoration
In the case of fire damage, water damage, and hazardous materials on your residential or commercial property, you may require help in a hurry. Arkansas Power Dry will be there for you when you need us most. Our emergency services are available for everything from radon mitigation to fire and water damage cleanup services.
So what are you waiting for? Get in touch with us today to learn more about what sets us apart from our competitors in the region, and to book your appointment with us!